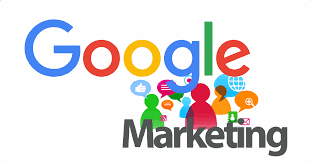 Marketing a website on Google effectively can seem like a daunting task, but with the right strategies, it can be a very rewarding experience. Google is one of the most popular search engines in the world, with billions of searches made every day. It is, therefore, crucial to develop an effective marketing plan to ensure your website stands out in the search engine results pages (SERPs).
Here are some tips on how to market your website on Google effectively:
Conduct Keyword Research
Keyword research is an essential step in any SEO strategy. It involves identifying the phrases or words that people use to search for products or services related to your website. Once you have identified these keywords, incorporate them into your website's content to improve its relevance and visibility to Google's search algorithm.
Use Google's Keyword Planner, SEMrush, or Ahrefs to find relevant keywords and phrases that your target audience is searching for. You can also use tools such as Google Trends to identify seasonal or trending keywords to help you create relevant and timely content.
Optimize your Website
Website optimization is the process of improving your website's technical aspects to make it more search engine friendly. This includes optimizing the website's speed, ensuring it is mobile-friendly, and improving its user experience (UX).
A website that loads quickly, is easy to navigate, and has a clear structure will rank higher in Google's search results. Make sure your website is optimized for mobile devices, as more and more people are using their smartphones to browse the web. Use tools like Google's Mobile-Friendly Test to ensure your website meets the necessary standards.
Create High-Quality Content
Creating high-quality, relevant, and engaging content is a crucial aspect of any SEO strategy. Your content should provide value to your target audience and should be informative and engaging.
Use your keyword research to create content that answers your target audience's questions or addresses their pain points. Ensure your content is well-structured, easy to read, and incorporates visuals such as images and videos.
Build High-Quality Backlinks
Backlinks are links from other websites that point to your website. They are a crucial factor in Google's search algorithm and can significantly impact your website's search engine rankings.
Building high-quality backlinks involves getting links from other reputable websites in your niche. This can be achieved through guest posting, broken link building, or participating in online communities and forums.
Utilize Google My Business
Google My Business is a free tool provided by Google that allows businesses to manage their online presence across Google's platforms, including Google Maps and Search.
Creating a Google My Business account can help you improve your website's visibility in local search results. Ensure you provide accurate and up-to-date information about your business, including your address, phone number, and hours of operation.
Use Pay-Per-Click (PPC) Advertising
PPC advertising is a form of online advertising where businesses pay to have their ads displayed on Google's search results pages. It involves bidding on keywords related to your business, and you only pay when someone clicks on your ad.
PPC advertising can be a highly effective way of driving traffic to your website, especially in the early stages of your website's SEO strategy. Use tools such as Google Ads to create and manage your PPC campaigns effectively.
Utilize Social Media
Social media platforms such as Facebook, Twitter, and Instagram can be powerful tools for promoting your website and driving traffic to it.
Create social media profiles for your website, and regularly post engaging content that links back to your website. Engage with your followers and use social media to build relationships with your target audience.
Marketing a website on Google effectively requires a combination of several strategies, including keyword research, website optimization, high-quality content creation, building high-quality back