Custom Website Design Services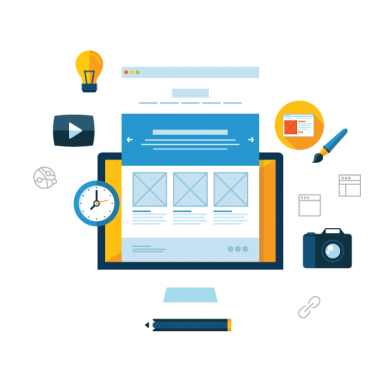 A custom website design should not just catch someone's eye its role is to attract and retain the visitor, as well as make aware your company message and increase awareness about your product or website's service. Responsive website design or mobile responsive design is a necessity for any website being built or re-developed. This will help provide an optimal viewing and interaction experience for viewers on a website. Giving easy reading, access to pages, and navigation with a minimum of resizing, panning, and scrolling utilizing different types of technology, whether it be a desktop, mobile phone, or tablet.
"Most customers will not give you a second shot to make that great first impression"
In our digital world great first impressions can lead to sales and an amazing custom website design is just the start to a website that meets the online goals of the client. Visitors enjoy utilizing websites that look aesthetically pleasing and are exceptionally easy to navigate. Our company uses the standards of today's website design technology which lets us create a good first impression though website speed and usability.
Our company aims at getting you found in a digital world, using a creative website design mindset for captivating your company's brand personality that will have a long-lasting impact on all your visitors. We provide various website designs from template based to starting from the ground up, we focus on creating a custom website to fit your brand and speak to all your customers. Our company provides, makes changes and share creative ideas with you until we finish the website design.
We believe that working close with our clients is the foundation for outstanding results. We work with you at all stages of the process, starting with and audit of written content when we set up your needs and requirements, then competitor analysis which will show us other opportunities and comparisons with visitor testing to find out who is your targeted audience and how they interact with various website designs in your niche.